Welcome!
Thank You for Visiting!
About Keith
Keith earned a Bachelor of Arts Degree in Political Science with a Concentration in Law and Political Philosophy from the North Carolina State University; graduated cum laude from the North Carolina Central University with a Master's Degree in Public Administration (focus in public budgeting and finance); and was conferred his Juris Doctor Degree from the University of Baltimore School of Law. Keith entered the political arena early in his career first by working as Assistant Ombudsmen in the Office of a former Governor in N.C. He began his legal career in Maryland as a legal intern to former Baltimore County Circuit Court Judge and Former Baltimore County Executive Jim Smith. After completing his judicial clerkship, Keith was hired by Baltimore Orioles owner, Peter G. Angelos, as a trial attorney with the national law firm - Law Offices of Peter G. Angelos, P.C. where he continues to practice today. Keith is licensed to practice law in Maryland, District of Columbia, The United Stated District Court, The United States Court of Appeals for the 4th Circuit and the United States Supreme Court. He is a member of the American Bar Association, National Bar Association, Maryland Bar Association, District of Columbia Bar Association, Bar Association of Baltimore, Monumental Bar Association and the Maryland association for Justice and was recently named as one of the Nations top 100 Lawyer's in 2019.
As a trial attorney in the firms' DC jurisdiction, Keith successfully argued before the District of Columbia Court of Appeals and the United States Court of Appeals for the 4th Circuit successfully winning and establishing precedent setting decisions (reported) in the areas of worker's compensation and asbestos litigation, respectively.
Keith continues to use the same level of advocacy representing his Legislative District in the Maryland General Assembly. He was first elected to the Maryland House of Delegates in 2002 and is currently serving in his fifth (5th) term. He serves on the House Appropriations Committee and is one of the legislature's fiscal leaders as Chair of the Appropriations Public Safety and Administration Subcommittee which has purview over most of state's agencies and department's budget, Also, he currently serves on the Capital Budget Subcommittee which oversees all of the state's capital and funding projects and capital initiatives. In addition to serving as one of the Fiscal Leaders in the House, Delegate Haynes also serves in the overall Leadership of the House of Delegates as Deputy Majority Leader and in the additional capacity as Deputy Majority Whip.
A tireless advocate for his District, to date, Delegate Haynes has brought back over $750 million in capital resources for his district and awarded over $700 thousand in academic scholarships to his constituents to assist in furthering their education. Delegate Haynes has sponsored hundreds of bills, however, the key legislation of more significant note include the successful passage of the (1) Automatic Expungement of Arrest Records Act of 2005 which immediately expunged the records of nearly 700,000 people caught in the mass incarceration practices; (2) The Hunger Free Schools Act of 2015 which provides now provides "free" meals to all Maryland students enrolled in a public school; (3) Introducing the legislation which secured over $1.1 Billion in state funding to build and rebuild new schools in Baltimore City; (4) Creating ten (10) fully paid four (4) year scholarships, including room and board for Maryland residents and one (1) full scholarship in the School of Social Work for Maryland residents; (5) Establishment of a new program to provide dental care to Medicaid eligible students under the age of 21 and; (5) Allowing felons to receive food assistance benefits in order to help combat recidivism.
As a member of Alpha Phi Alpha Fraternity, Inc. Keith has never forgotten his cherished fraternity and has worked to appropriately to commerate certain national figures who were members of his fraternity. Keith sheperded through the legislation which provided Maryland to give $500 thousand to the establishment of the Rev. Dr. Martin Luther King, Jr. Memorial in Washington, D.C. (the only state in the union to do so); He successfully sponsored the legislation establishing Thurgood Marshall Day in Maryland in recognition of Baltimore native, Supreme Court Justice Thurgood Marshall who grew up in the legislative district he currently represents.
Keith serves on numerous boards and foundations and is committed to mentoring and providing opportunities others especially our young people. He is especially proud to have served two terms on the board Elijah Cummings Youth Program. He has received several awards in recognition of his commitment to public service and in helping those who may not be in a position to help themselves. However, perhaps the award which has touched him most occurred recently when he received the Key to City of Kingstown – an all African-American town which he was instrumental in establishing in rural North Carolina named after The Rev. Dr. Martin Luther King, Jr.
As Baltimore's Delegate, Keith has worked to find real solutions to the issues confronting constituents of District 44A. He sponsored legislation and led the fight to strengthen and build new schools in Baltimore City, lower health care costs and protect our seniors while focusing on creating jobs and better educational opportunities. Keith is currently the longest serving member on the House Appropriations Committee where he serves as Chair of the Public Safety and Administration Sub-Committee and the Capital Budget Sub-Committee. Keith also currently serves as the Deputy Majority Leader of the House, Deputy Majority Whip and Vice Chair of the Baltimore City Delegation.
WORKING TOGETHER WORKS!
District 44A is a single member legislative district located in the southwestern quadrant of Baltimore City. It is composed of several very distinct and dynamic communities which are definitely on the move! Within the district, communities lie within 4 sectors of the district and are very fortunate to have some very strong community leaders who care about the community, the District and Baltimore City! Realizing that communities share many common issues, values and challenges, over the years Delegate Haynes has successfully worked to bring the communities in District 44A together to support one another and work on overcoming those common issues that all of us. As Delegate Haynes always says,
"We are stronger together that's why Working Together Works!"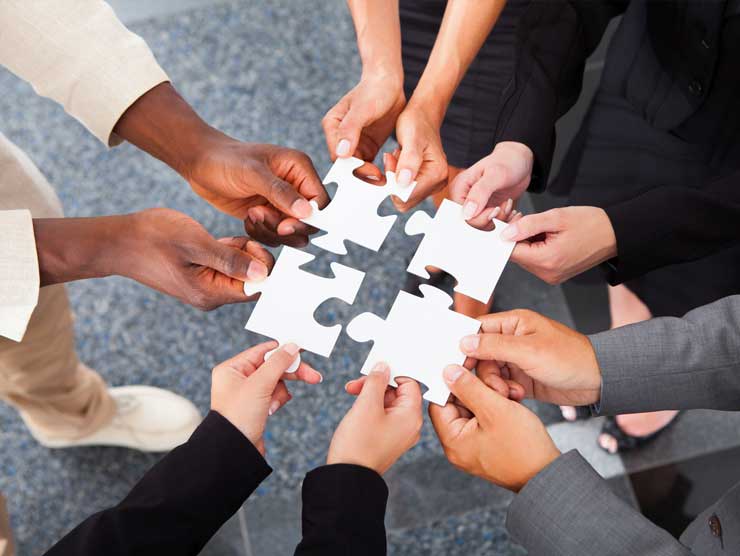 Delegate Haynes continually focuses on making sure that he is the voice of the constituents of District 44A. Similiar to using his skills as a trial attorney who is a strong advocate for his client he knows that he has to be a strong voice and advocate in Annapolis fighting for those issues and resources which affect all of us. Whether advocating on the floor of the House of Delegates or working out details of legislation, Delegate Haynes works very hard to deliver results his constituents deserve.
Your Voice in the district!
Whether advocating on the floor of the house or working out details of legislation with stakeholders,Delegate Haynes works very hard to deliver results his constituents deserve. As a result, Delegate Haynes has been very successful in passing key legislation and bring back over 750 million in funding to District 44/44A and provided over 650 million in scholarships for his constituents.
Your Voice in the community!
Delegate Haynes continually focuses on making sure that he is the voice of the constituents of District 44A. Similiar to using his skills as a trial attorney who is a strong advocate for his client he knows that he has to be a strong voice and advocate in Annapolis fighting for those issues and resources which affect all of us. Whether advocating on the floor of the house or working out details of legislation, Delegate Haynes works very hard to deliver results his constituents deserve. As a result, Delegate Haynes has been very successful in passing legislation such as: and bring back over 600 million in funding or provided over 500 million in scholarships for his constituents.
issues Keith Is Fighting FOR
Introduced the legislation for $1.1 billion to build new schools in baltimore city

Sponsored the legislation Hunger free Schools Act which provides free meals to all Maryland students
Making College Affordable
Keith voted for a four-year tuition freeze at Maryland public colleges and universities. Keith passed a tuition cap limiting in-state tuition hikes, and has awarded more than $700,000 in scholarship funding to his constituents to help make college more accessible and affordable. Keith also supported fully funding the Legislative

Scholarship Program to assist his constituents in accessing higher education

Sponsored the tuition free legistion

Sponsored the free tuition community colleges bill

Sponsored lefislation to proveide additional 1 billion dollars to HBCU in Maryland
Keeping Class Sizes Small
Keith voted to invest $1.25 billion in school, college and university construction. These expansions and modernizations prevent overcrowding, keep class sizes small and give our kids the one-on-one attention they deserve.
Improving The Classroom
Keith knows that the key to success is a good education and believes our children deserve the very best in order to succeed. That's why he passed major reforms to put the best teachers in our classrooms.



Expanding Coverage To Maryland's Kids





Keith pa

ssed a

major expansion of child health insurance with the Working Families and small Business health Coverage act. this bill provides health care coverage for 170,000 Marylanders, including 85,000 children.
Protecting Healthcare For Working Families
While other states slash health care programs, Keith worked to preserve and expand health benefits for Maryland parents. Keith helped provide health care coverage to an additional 63,000 adults in working families.
Lowering Prescription Costs For Seniors
Keith continues to work to make health care affordable for our seniors. He fought to expand prescription drug coverage to 30,000 Maryland seniors in the Medicare "donut hole," and sponsored and passed the generic Drug Option notification Bill, requiring pharmacies to notify a customer when a generic drug is available.
Putting People Back To Work
Keith is working to put people back to work in the 44th District. Keith helped passed a tax credit for businesses that HIRE unemployed workers resulting in 4,000 jobs and worked to save over 750 jobs at Bon Secours Hospital. Keith has continued to work with hospitals
and private businesses in the District to provide employment opportunities for District residents.
Spomsored the initial minimum wage increase legislation
Improving Our Schools To Create New Jobs
Keith knows our long-term success requires world-class schools and job training programs. That's why he supported a balanced budget that increases K-12 education investments and protects our universities and community colleges.
Investing in Public Works To Boost Our Economy
Keith knows the value of investing in state capital

projects. As a member of the Capital Budget sub-committee, Keith supported funding capital projects in Maryland and the 44th District to help create over 45,000 new jobs and over $200 million invested in the 44th District.
As a member of the House Appropriations Committee and a fiscal leader in Annapolis, Keith works very hard to bring back the much needed resources in the District and in Baltimore. Major accomplishments include:
Over $750 million in District Funding
Over $650 thousand in District scholarship awards
Sponsored legislation for $1.1 Billion to build new schools in Baltimore City.
Supporting Our Seniors
Keith works very hard to support our seniors whether through legislation or programs and bringing resources to our seniors by:
Hosting the District 44A Annual Senior Law and Health Day
Supporting Funding for our Senior Centers
Introducing legislation to assist seniors to lower prescription drug costs.
SupportinG Working Men and Women
Delegate Haynes is a big supporter of working men and women. He has Sponsored and passed the following legislation:
Introduced the first minimun wage increase bill
Collective Bargaining Rights for Community College Employees
Expanded Grievance Rights process for state employees
DELEGATE HAYNES WORKS TO SECURE $5.6 MILLION FOR YOUTH DEVELOPMENT CENTER in district 44A
It is known as the former Library on Payson Street in the Booth-Boyd Community of District 44A. The City closed it in 2007. The community and surrounding areas literally had no learning resources in the community. Instead of continually asking someone to do something for us, the community came together with an idea of what they needed and asked for help to get it done. Delegate Haynes has always stated that if you want have to take control of the destiny of your own communities then you can't look for someone to do what you can do for yourselves. Creating a partnership with the communities leaders and stakeholders, Delegate Haynes secured over $2.3 million in state funding to build help build a Youth Development Center in the heart of a one of the City's hardest hit communities. The state funding was leveraged to bring about a partnership to fully fund a $5.6 million development facility. In October we celebated with a huge community based groundbreaking ceremony!



DELEGATE HAYNES SECURES $1 mILLION TO OPEN COMMUNITY CENTER IN DISTRICT 44A
Delegate Haynes believes that communities can rebuild their neighborhoods

even

if it means doing so one block at a time. The Fayette Street- Outreach Community Association did just that! They had a vision to open a center where they could take a block of blighted vacant homes and open a center to offer much needed community based services to its residents. Delegate Haynes secured $1 million in state funding to totally rehab a block vacant homes to build The Fayette-Street Outreach Community Center. Definitely on the move, they offer monthly meeting space, a summer youth meals program, youth coding classes, computer classes and workspace, yoga and knitting classes and there is a full studio which broadcast a podcast where we tell our own

positive

stories of what's happening in the community and district!



DELEGATE HAYNES BRINGS BACK $1.1 MILLION TO improve Fred B. Ledig Rec. Center Ball Fields
The Irvington Community wanted a better place for their kids and the community to be able to play outdoor sports including baseball soccer and football. Delegate Haynes committed to bringing back the resources to make that happen! Currently, the new field is being constructed complete with a fieldhouse, moveable stadium seating and a walkng path and night lights for night games!
Delegate haynes helps open new restaurant in the heart of the district
Delegate Haynes is huge supporter of small businesses and has worked tirelessly in supporting the sustainability of small businesses in District 44/44A and in Maryland. Recently, Delegate Haynes helped to celebrate the grand opening of a restaurant in a senior apartment building for the residents in District 44A.
UPCOMING DISTRICT 44A EVENTS
DELEGATE KEITH E. HAYNES
PRESENTS
Senior Law and Health Day 2019
NOVEMBER 23, 2019
Smallwood Summit Senior Apartments 12:00 PM - 1:00 PM
Irvington Place Senior Apartments 1:30 PM - 2:30 PM
Harlem Gardens Senior Apartments 3:00 PM - 4:00 PM
Topics:
Identity Theft: What to do if your identity has been stolen and how to prevent identity theft
Health Screenings provided by Lifebridge Health Care
Refreshments and Giveaways!
CONTACT keith
---
If you would like to contact me send me a message
Authority: Committee To Elect Keith E. Haynes, Javonnia Hargrove, Treasurer